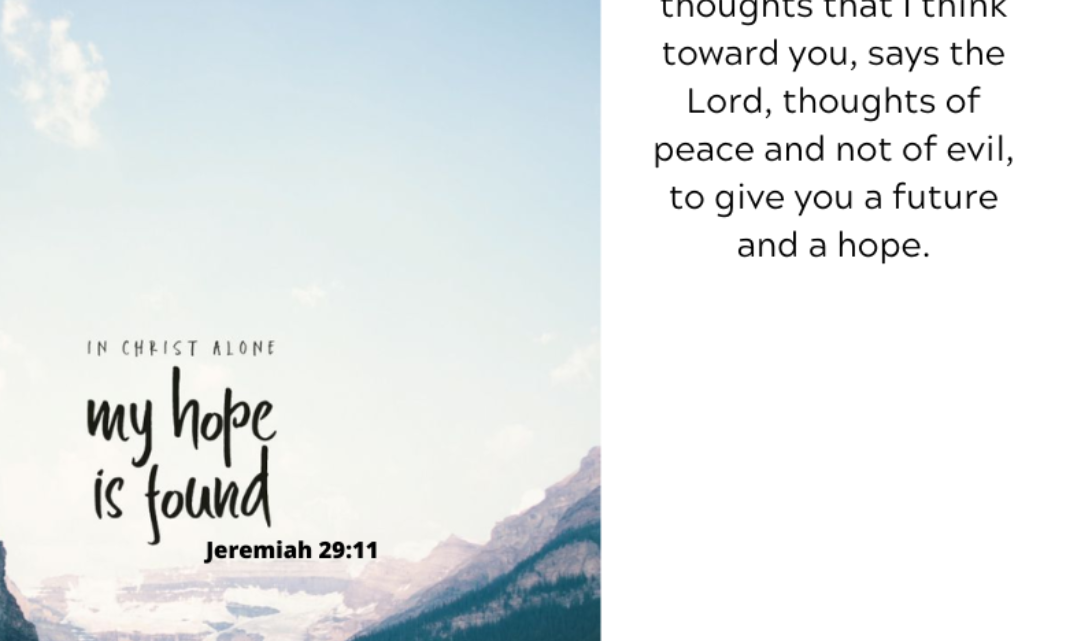 Forgiveness – Dealing with Conflict
April 5, 2023
Forgiveness can be a hard topic to think about and talk about. I'd like to take a moment to share how I how I practice forgiveness.
I have spent the last 23 years as a student of God's word. I am far from perfect and have many flaws, however, I know the love of Christ dwells in my heart and His love for me and for you is a great source to tap into for forgiveness. God gave His most precious gift so that we can receive His forgiveness for our sins and trespasses.
Years ago, I used to struggle with forgiveness. It was hard to let go of my hurt feelings. I wanted to hold on to my anger and honestly, I didn't know how to forgive. In 2002, I heard something that stuck with me! By me holding on to unforgiveness I'm only hurting myself, don't let them live in your head rent-free. Silly thing to think about, but something that simple changed my life!
Unforgiveness isn't hurting the person you're angry with, they probably don't care at all, it's only hurting YOU!
Bitterness and anger were eating me up on the inside and my mind was obsessed! I felt that if I forgave this person that meant they win! WRONG! When you let go of hurt and forgive someone YOU WIN! Forgiveness really is ALL ABOUT YOU! It's about cleaning out your heart and mind.
Matthew 6:14-15
Your heavenly Father will forgive you if you forgive those who sin against you; but if you refuse to forgive them, he will not forgive you.
A couple of months ago I was hurt by a friend, I was angry too. BUT I knew exactly what I needed to do. I needed to forgive and let go FAST! It took a lot of praying and spending time in God's word to renew my mind but it 100% worked! My heart is free to pray sincerely for this person. It doesn't mean I have to let this person back in my life or continue our friendship, but I do need to LOVE them and pray for peace and blessing for them.
When I was hurt by this person I was so hurt and my body was physically shaking. Thankfully I knew what I needed to do and I knew I needed to do it immediately! These are the steps I took:
1 – PRAY: My first instinct was to reach out to a friend and talk about what had just happened. Instead, I went straight to Jesus and asked for His help. I needed help to calm my mind because it was racing, I was hurt. The first scripture that came to mind was about "not be shaken". Well, I was shaking, on the inside and out. I was wondering how to not be shaken. What does that mean? How do I find my calm and stop the shaking?
2 – GET INTO HIS WORD: Then I went to His word. I wanted to learn how to "don't be shaken".
Psalm 16:8-11
8 I have set the Lord always before me;
Because He is at my right hand I shall not be moved.
9 Therefore my heart is glad, and my glory rejoices;
My flesh also will [a]rest in hope.
10 For You will not leave my soul in [b]Sheol,
Nor will You allow Your Holy One to [c]see corruption.
11 You will show me the path of life;
In Your presence is fullness of joy;
At Your right hand are pleasures forevermore.
Because Jesus is always before me and because He is at my right hand I will not be shaken. That's HOW!
God created us with emotions and I believe that my immediate response to the situation is human. BUT I don't believe I had to accept my emotions or sit in them to "feel" them. I was dealing with pain and unforgiveness and I wanted free from it ASAP! AND I knew exactly where and how to be freed from this pain!
Galatians 5:1 Stand fast therefore in the liberty by which Christ has made us free, and do not be entangled again with a yoke of bondage.
I needed to focus on what I know and not what I see, take my eyes of the experience and focus on Jesus. I knew I had to get to a place of sincere forgiveness and quickly.
3 – PRAY MORE: It took me a moment to calm down so I kept praying. As I prayed I felt the peace of God comforting my heart.
Philippians 4:6-7 Be anxious for nothing, but in everything by prayer and supplication, with thanksgiving, let your requests be made known to God; and the peace of God, which surpasses all understanding, will guard your hearts and minds through Christ Jesus.
4 – FILL MY CUP: I was empty and depleted. I knew I needed to fill my cup with a sermon, a teaching on conflict. My heart was hungry to deep dive into the solution, to find peace, freedom, and, sincere forgiveness. I didn't want to just say "I forgive", I wanted to FEEL "I forgive". I wanted to be able to sincerely hold love in my heart for this person. He was created by God and I wanted to see him through the loving eyes of Jesus. I needed to be healed from the pain of conflict.
YouTube is an amazing source for filling your cup. I have a dozen of my favorite preachers and teachers I can count on to help me renew my mind with The Word of God. I went to Joyce Myer's channel and searched for "conflict" and found this amazing sermon. Why did I choose Joyce? I knew she'd give it to me straight without any fluff. Here is Joyce Meyer's video "Don't let conflict steal your joy": http://bit.ly/3ZH3Vnm My cup was filled INDEED!
STEP 5 – KEEP PRAYING: It wasn't instantly that my heart was healed from the pain. It took a little while. Each time the hurtful, fearful, and angry feelings rose up in my heart I prayed immediately! I talked to Jesus about what I was feeling and asked for His help. We can talk to Jesus about anything, big or small. He wants to be our ever present help. (Psalm 46:1)
Isaiah 41:10
Fear not, for I am with you;
Be not dismayed, for I am your God.
I will strengthen you,
Yes, I will help you,
I will uphold you with My righteous right hand.'
Philippians 4:6
Be anxious for nothing, but in everything by prayer and supplication, with thanksgiving, let your requests be made known to God;
This situation didn't work against me, it worked for me. (Romans 8:28). My faith grew 100% by this experience. I am so grateful for the leading of the Holy Spirt because today my heart is free! I can truly pray for this person with love in my heart. I can pray that his life is filled with abundance and that he is so super blessed. THAT is the liberty of sharing a life with Jesus, true healing of my heart.
STEP 6 – POWER IN YOUR WORDS! Speaking the word of God over our lives is the most powerful thing we can do to increase the quality of our life. I speak God's word over my life and my family daily, multiple times a day. Our words have creative power in the earth (I'll dive deeper into this in another post). I speak them as affirmations. How does faith come? By hearing God's word (Romans 10:17)
Here are the affirmations that helped me with through this experience and that I use often. Speak them out loud over your life too. (I speak these in the first person, owning them, claiming them for myself)
Romans 8:31 If God is for me, who can be against me?
1 John 4:4 He who is in me is greater than he who is in the world.
Isaiah 54:17 No weapon formed against me shall prosper, And every tongue which rises against me in judgment The Lord shall condemn.
2 Timothy 1:7 For God has not given me a spirit of fear, but of power and of love and of a sound mind.
I pray that if you are struggling with unforgiveness that you will give yourself the gift of forgiveness. You are loved deeply. Let's not let another day pass without cleansing your heart. And if you've turned from God or haven't received Jesus into your heart… It's so simple and He will never turn you away. The angels in heaven rejoice! – Just open the door and He'll come in. (Matthew 7:7 ASK, SEEK, KNOCK – "Ask, and it will be given to you; seek, and you will find; knock, and it will be opened to you.)
Matthew 22:36-39 "Teacher, which is the great commandment in the law?" Jesus said to him, "'You shall love the Lord your God with all your heart, with all your soul, and with all your mind.' This is the first and great commandment. And the second is like it: 'You shall love your neighbor as yourself.'
I pray your day is abundantly blessed and you are surrounded in favor and your heart is full of peace. – Amen
Love & Blessings, Ana Bean